About: Liza Graves
As CEO of StyleBlueprint, Liza also regularly writes for SB. Most of her writing is now found in the recipe archives as cooking is her stress relief!
Recent Posts by
Liza Graves
Nothing hits the spot quite like a delicious egg salad sandwich. This recipe is the one you'll want to make over and over.
From Deliciously Dill Deviled Eggs with Salmon, to Smoked Salmon Flatbread, to an open-faced sandwich made with … you guessed it, smoked salmon! … these are three recipes you'll want to make over and over again.
Soho House Nashville officially opened a couple of weeks ago and already has a ton of buzz. Here are the answers to all of your questions, starting with why the common comparison to a country club is not an accurate one.
This weather can make us all a bit like Scrooge. But take the time to overtip this weekend or next week. Find out why … (your heart will be warmed!)
Love smoked salmon or lox? Here is a new way to serve up salmon that is just as beautiful as it is tasty. Better yet, from start to finish it only takes about 20 minutes!
This smoked salmon sandwich was a recent discovery on a trip to Paris, and I just had to recreate it at home. Try this recipe ASAP — you won't be disappointed.
This recipe is a serious upgrade to classic deviled eggs and you'll want to make these ASAP. Meet Deliciously Dill Deviled Eggs with Smoked Salmon!
The peep-toe bootie is more popular than ever. Check out our top picks so that you can add these must-have shoes to your spring wardrobe!
Forever searching for the perfect white tee? Our expert weighs in, dishing on the five essential white t-shirt styles you need in your wardrobe!
We're saying "no" to the low-rise jean trend that's trying to make a comeback. But, we've found a really great style that offers the best of our low-rise flare jean memories (and none of the worst).
Here are three fresh, simple recipes for the season from Kirbee Miller of KiNiMi Kitchen — two dinner recipes made easy with a rotisserie chicken and one lower-calorie spin on guacamole.
It's soup season, and this absolute favorite is super easy to make. If you are feeling under the weather (or if you're just in the mood), it can be ready in about 35 minutes, with very little prep and hands-on time. You are guaranteed to love it!
This one ingredient brings the bloody mary to a whole new level. Find out what transforms this classic drink from a bloody mary into a bloody bull. YUM!
Join us as we guide you through the five-course tasting menu at Drusie & Darr, one of Nashville's newest culinary destinations. We're convinced it's one of the best meals in town!
Apparently, one of the secrets that models have been hording for years is that they shave. Professionally speaking, this is called dermaplaning.
Dump, cook, blend, serve. This is the soup to make when you're short on time, but you want a healthy, delicious, comforting home-cooked meal — and it freezes beautifully!
This gorgeous home honors the land on which it was built. With high ceilings, doorways, countertops, vanities, and showerheads, it's also perfect for tall people!
Throughout Tennessee, you'll find all sorts of Christmas lights, holiday events, and more! Here's a roundup of favorites to check out this year.
'Tis the season for entertaining and cocktails! Each of these cocktails makes for visual WOW moments that your guests will remember for ages.
A luxurious and warm escape is closer than you might think. The Florida Keys has a variety of options, each overlooking turquoise waters with laid back appeal. We highlight adult-only options and options for families as well.
Have you heard they have discontinued the Sister Schubert's Sausage Wrap Rolls? Everyone in despair, read on.
We tried this ingenious sleeping hack, intended for when two people share a bed, and it's life-changing. See this mind-blowing change you can make, and find out why it works so well.
Who doesn't want breakfast tacos in the form of an easy-to-make breakfast casserole?! Our Breakfast Taco Casserole is a low-maintenance way to feed a crowd — and your new answer to comfort food with a twist.
If you haven't heard, serious supply chain issues are disrupting the retail industry, and they will 100% affect your ability to buy gifts this year.
You may have heard that grocery store shelves are empty of the popular sparkling water Topo Chico. We explain what's going on, and why you can't find your favorite fizzy drink.
Find out why you need to make reservations at The Dutch, at W Nashville, NOW!
This soup only has four ingredients and is ready in 30 minutes. It's also the soup that dreams — and memories — are made of.
Who doesn't love a breakfast taco? But, are you making them at home? Here is a classic and easy recipe that you can make for one person or a dozen people!
Temperatures will be dropping soon, which inspires a natural desire to incorporate some fall decor into our homes. Here are some easy and approachable ways to update your space for the new season!
To remember the 343 firefighters and their families who made the ultimate sacrifice on September 11, 2001, we're pledging to climb 110 flights of stairs. See what the nationwide Virtual Stair Climb is all about and how you can help raise funds for the National Fallen Firefighters Foundation.
From brown recluses, to how to best use dry shampoo, to getting your diamond sparkly clean to how to get rid of fruit flies. We've got you covered with our best life hack articles right here.
Imagine a beautifully set table complete with gorgeous flowers, delicious food, great conversation, and live music — all carefully arranged so that, as you enjoy dinner, your feet are submerged in the trickling waters of a country creek …
When life is super busy — or it's too hot outside to heat up the kitchen — here are three no-cook recipes to keep in mind.
Try a new take on an old friend: this is salsa like you've never had it!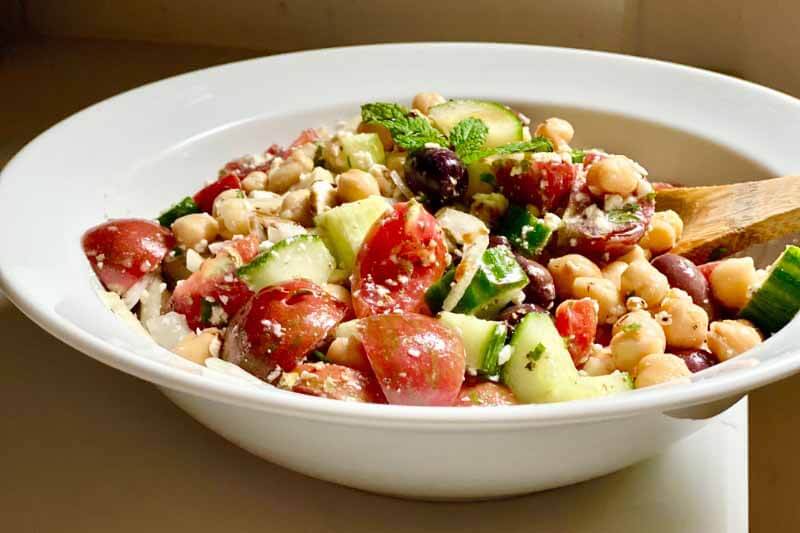 Need a new easy go-to meal that is perfect for one person and can easily expand to feed many? This quick Greek salad is it!
If you feel like driving has become an extreme sport, you're not alone. The statistics support the need for extra caution. Learn how the traffic climate has changed post-pandemic — plus get five tactics for surviving crazy drivers.
This is the most delicious "energy ball" "protein ball" "power ball" "peanut butter ball" recipe out there. Yes, we're biased, but this is the one you want to make!
With lips no longer constantly hidden behind masks, we're exploring the top lip colors for Summer 2021. They are bright, bold, and fabulous!
Whether you're gathering with others or having a quiet July 4th at home, celebrate the best flavors of the season with these quick and easy recipes!
For a salad that is just as beautiful as it is tasty, this zucchini + squash salad pairs beautifully with just about anything you'll grill this summer.
This recipe is so darn easy and tasty that it needs to be a part of your go-to recipe rotation!
This potato salad recipe comes from a classic served by the author's aunt in the 1970s. It's the perfect accompaniment for burgers and hotdogs!
We're all about easy summer recipes, and this one fits the bill. And, surprise, the corn is actually raw! Yep, and it's delicious!
For a fast and impressive appetizer that screams summer, this one is it! We all need a few more 5-minute appetizers in our back pocket, right?!
The star of summer salads has arrived, and you'll be making it all summer long!
For a meal ready in just about 15 minutes, filled with summery tomato deliciousness, you've got to try this recipe!
A few years ago, I realized something pretty powerful about the way I was feeding a stereotype about women. Anyone else?
In February 2020, my husband and I attended a life-planning course. 14 months later, we sold our house.
It's hard being a Southern bride and choosing your wedding date. Especially when there are only two weekends you can pick to get married. Find out why!
The news of the closure of this local salon hits close to home.
Fried catfish is delicious, but fried food can be unhealthy and heavy. After many experiments, we've figured out our favorite way to prepare a healthier version: air fryer catfish.
Don't you love a good broccoli recipe? This one, with craisins and pecans, will have you so very happy.
Do you remember loving SpaghettiOs? This recipe, an updated version, will make your grown-up palette happy while filling you with nostalgia and comfort.
This vegan "queso" is made with cauliflower. It's so dang tasty that carnivores will love it, too. But it's sooo much more than just a dip!
Home Chef Meal Kits require no subscription and fit into your already-established routine. Available at Kroger, we decided to try them out.
David and Kim Mcrae have a knack for creating amazing Bloody Marys and each one seems better than the next. Check these out and get inspired to make your own on New Year's Day.
If you are trying to figure out how to help out in the aftermath of the Christmas Day Nashville bombing, here is a list for donations and needs. Nashville, it's been a tough year. But, you continue to be #nashvillestrong
Have you noticed that your social skills are atrophying? Just me?
With handmade ornaments, each representing a part of 2020, this tree has a story that we know will raise spirits and spread smiles during a holiday season like none other.
It's been a long, dark year. Take a drive along Lynnwood Boulevard, and let the beautiful balls of light lift your holiday spirits!
Our Thanksgiving message and a 3-minute outtake video which proves that seemingly simple tasks are harder than they look!
As we enter election week, let's all be inspired by Hannah-Kate McFadden, a 13-year-old who has started a movement for positivity with The Candidate Pledge. It's a movement all sides can get behind.
If you think you know the best pimento cheese recipe out there, we challenge you to try this easy, tasty recipe, which is better than any store-bought pimento cheese. (And yes, we know these can be fighting words!)
If you like flavorful, spicy foods, this recipe for green hot pepper sauce needs to be your new kitchen staple. And, it's so darn easy to make!
For the best watermelon margarita we've had, which is super easy to make, check out this recipe and smile, it's the weekend! And, we've included a playlist to make the weekend that much better.
It's too hot to do much of anything. But this? THIS you can do! Serve these fruit-infused ice and beverage-of-choice recipes with a homemade meal or takeout. So good!
This Breakfast Baked Peach Cheesecake Crumble recipe is perfect for peach season — and it makes for a delicious start to your morning!
With tomatoes, corn and basil abundantly on hand, here are three pasta salad recipes (gluten-free options as well!) to get you through summer.
Today, we're reflecting on 10 quotes from previous StyleBlueprint FACES, each a woman of color. These quotes seem especially poignant today.
Today, we're reflecting on 10 quotes from previous StyleBlueprint FACES, each a woman of color. These quotes seem especially poignant today.
Rick Ewing, writes in this heartfelt letter, "Being passive about ending bigotry does nothing but perpetuate it." This is a letter we all need to read.
This is an easy salad to make with WOW results you will love.
Deviled eggs have gotten so complicated, but they don't need to be. Here is a basic recipe that is oh-so-good. Enjoy!
Read our StyleBlueprint founder's letter to her daughter, which shines a light on the strength and resilience of the 2020 graduating class and also provides inspiration for our future.
As our cities start to tentatively open up, there are still many things we can't do. But the ability to hug each other is perhaps the thing that many of us miss the most.
innovation at Dwell & Good produces a face mask that you will want to buy!
If you become symptomatic, don't instantly jump to conclusions. Here's how to tell the difference between allergies and coronavirus.
Find out what happened when photographer Tausha Dickinson gave her neighbors five hours to get ready for an impromptu photo shoot, at a safe distance of course. It's so heartwarming!
Check out this video: a virtual tour of Cheekwood in Bloom 150,000+ blooming tulips and more! Listen with the sound on for the best experience.
Lauren Reed talks about the double whammy that Nashville has received with the tornado and then the COVID-19 pandemic. And, she offers good advice to ponder for all business owners and everyone needing to make tough decisions.
Do you need some Christmas lights to cheer you up?
Love our National Parks and in need of a laugh? We've got you covered.
You can buy an "I Believe in Nashville" t-shirt today and wear it today. Here's how.
You can buy an "I Believe in Nashville" t-shirt today and wear it today. Here's how.
We have a round up of products specifically created to raise funds for Middle Tennessee's tornado relief effort. Shop one, shop all, shop the ones you like, but these are all vetted as good companies to shop from who will do what they say.
One of many things Nashville does well in the midst of tragedy is to raise money via multiple concerts. With our star-studded talent that lives here, the concerts bring the
With Mardi Gras in full swing, Cajun comfort food may be just what you are craving. Here's a recipe sure to hit the spot … and it's ready in just 25 minutes.
Here is a super simple soup recipe that is so tasty you'll want to make it over and over.
Spring is in full swing. Here are some of Nashville's best rooftop bars where you can enjoy a drink, a bite and a view!
Why not take a familiar food and cook it in a very different way? These two ways to cook eggs — and the delicious results — will have you wondering what else eggs can do …
Is your New Year's resolution to spend less time on your iPhone and more time with family and friends? Here are five ways you can limit screen time and make that resolution happen!
Christmas morning can be extra special with this last-minute casserole OR one of the three other casserole favorites featured here today.
Can a 58-layer cake actually require NO baking? Yes, it can — if it's a crepe cake. No baking, no stove top … but you should make your own icing. It's easy. Here's how!
Try these three new spins that take spinach artichoke dip to a whole new level (and they are EASY!) just in time for lots of holiday parties and gatherings!
Try these three new spins that take spinach artichoke dip to a whole new level (and they are EASY!) just in time for lots of holiday parties and gatherings!
'Tis the season for needing lots of recipes! We've got you covered with our favorites for sharing with friends as we embrace the thankful spirit of the holidays.
Sometimes a simple yet unexpected addition to your Christmas tree can set the tone for the whole season — no matter when you start decorating!
Who knew this one common kitchen staple could elevate fried eggs this much? Be prepared to want to eat eggs all weekend long …
It's a story of a passion project that included four different companies, each with a strong mission to support women. And, the final result is a t-shirt we want to wear every day!
Here's a food diary: seven days of dinners that StyleBlueprint's Founder, Liza Graves, put together to inspire us to think beyond recipes and whip up some dinners quickly — and without a lot of clean up!
It was quite a week in college sports. These heartwarming stories are too good not to revisit. And be warned: You may want to grab some tissues.
We are a city rich with entrepreneurs and brilliant business minds. Nashville is being acknowledged accordingly with 43 local businesses names to the latest Inc. 5000 list.
Nashville is changing, and that brings both excitement and angst. But, there are things about Nashville that make it extra special, and we can make sure those things don't change. Nashville is special — let's keep it that way.
A few simple ingredients make this recipe sing. And with the addition of apples, it's delightful for fall.
This salad is a flavorful dish that's also versatile.
After sipping on more than 80 bottles from different farms, different varietals, and different styles over the past year, we're ready to give our review on Dry Farm Wines.
You want an Airbnb because you need a common space, a kitchen and you like the ambiance. You want a hotel because there's an onsite bar, amenities, and daily housekeeping.
Meet your new favorite potato salad. Made without mayonnaise and with all the tang and yum that you would expect when we say "French Potato Salad!"
East Nashville is suddenly Nashville's newest hotspot for hotels — and ones that locals will want to check out. Here are five at which to book a room, or a reservation for dinner or perhaps a reservation for a dip in the pool! Image: Rooftop bar at Vandyke Bed + Beverage
It's time to plan a road trip to Nashville and these five new hotels, all in East Nashville. Each is worth the visit just to stay there! Image: Rooftop bar at Vandyke Bed + Beverage
If you are looking for a tasty, refreshing, low calorie, low carb cocktail — that is easy to make — we've got you covered.
Nashville Civic Design Center is leading the way with creative, innovative and useful initiatives to help Nashville develop in a thoughtful manner and we are wowed by what they've been up to!
Peaches are finally in season and we couldn't be happier! Here are six recipes to make you want to buy MORE peaches!
Nothing says summer like juicy peaches and ripe tomatoes! This salad combines them into one delicious dish that can be edited to your liking and served to one or many — the options are endless. Bon appetit!
Here is an easy July 4 meal you can pull together for a preplanned or last-minute party! Give yourself an hour, and you'll have a party with food for eight ready to go!
These 18 recipes are perfectly simple and big on flavor for your July 4th table. Get ready, fun is coming!
It's time to cook, and we have you covered! Here are delicious recipe ideas to celebrate the Fourth of July!
Prior to my dad's journey with cancer, I had never lived cancer up close like this. I didn't know the extreme highs and lows. There is so much I just didn't know …
Just in time for Labor Day, we have the perfect recipe to embrace the end of summer!
Episode #1 features Liza Graves interviewing Linda Roberts, founder of Therapy Systems, Private Edition and The Cosmetic Market. She just celebrated 38 years in business and has lessons and triumphs to share.
Where's the beef? Who cares! Try this salmon burger recipe this weekend. It takes about 15-20 minutes from prep to serving. And it's SO good!
When it comes to warmer weather, embracing classic sides with modern twists always makes for recipes that friends and family will adore. A prime example: this herbed potato salad!
Most of these vegetable recipes just call for some chopping and combining, but it's the mixture that makes them shine. Read on and get ready to crave some veggies!
Sometimes the recipe you start out making is not the one you end up with … and that's a good thing. Welcome to today's recipe, an easy addition to your summer meal plan!
If you like really difficult recipes that you can say you worked on for hours, today's recipe is definitely not for you. For everyone else, here is your newest go-to appetizer to make and bring to all of your upcoming gatherings!
Make this Cuban pork in the slow cooker and you'll have an instant hit!
With spring officially here, you'll need some go-to recipes that will satisfy whatever situation you find yourself in that requires something breakfasty or brunchy that feeds a crowd or a small family gathering. Here are you some brunch menu ideas for the egg lover in all of us.
A new twist to a tasty salad is raw collards. Don't believe us? Remember 10 years ago when you thought you'd never eat raw kale? Yep. Now, try the collards.
The scandal at the forefront of everyone's minds has lessons and implications from which we can all learn. We enlisted a PR expert to share a different perspective on the situation as well as the advice she'd offer anyone going through a PR nightmare.
When four iconic Southern brands converge in one tasty sandwich, there's nothing else to call it but The Ultimate Southern Sandwich! Make this for your next game day, lake day or just because.
This new way to experience driving is actually better in real life than I ever would have imagined. Come see what all the chatter is about.
Just in time for holiday travel season, we bring you our top 10 list of essential guest room items. It's the perfect list to refer to time and time again. Image: Emily Followill
From the funny to the soulful truth, here are 28 rules to make sure your daughter knows, no matter if she's 3-years old or a grandmother herself.
There's a new dessert in town that layers pecan pie, pumpkin pie, apple upside-down cake, cinnamon buttercream icing and apple pie filling. It's called PieCaken, and it's the extreme dessert your meal needs for an unexpected taste explosion sure to be talked about long past the holidays.
When the weather gets cold, that means it's time for soup! This beef cabbage soup is easy to make and is both keto- and paleo-friendly. Enjoy!
Add this Mexican cornbread as a side to your next chili dinner for rave reviews. It's really that good — and easy, to boot!
Not only does this article contain four easy recipes for delicious roasted vegetables, but it also contains a few roasting tips to which even seasoned cooks may say, "I didn't know that!"
Imagine not being able to afford tampons, pads, liners … it's clear to see how and why this would be a problem. The good news is that there are ways you can help those who find themselves in that situation.
Raising money for your child's school or extracurricular activity is now as easy as downloading an app. Here's what you need to know about these super-simple fundraising app.
If you needed some evidence-based reasons to wear white after Labor Day, and thus the ability to defend your actions from any disapproving great-aunt or coworker, here you go! Image: Chronicles of Frivolity
As most companies struggle with employee communication, this should be the next step to improve team interaction and morale.
You know those boring but stylish shoes that seem to work with everything? Here are five such shoes to bring you through late summer and into early fall. And, there's not even one bootie among them!
Cheap fashion and expensive fashion both have an ugly, hidden underbelly that predominantly affects women. See what's going on.
Put down the bottled dressing and make your own. You'll use this one recipe on salads, vegetables and meats.
Sometimes a recipe just forms in your head, and it works out perfectly from the very first try. You'll love this one just as much as we do, and it's super simple!
We took a look around Bobby Hotel, from a local's point of view, and we really liked what we saw!
If you want a pitcher of beer and a great burger at one of Nashville's great Broadway destinations, you'd better get to Paradise Park right away!
Recipes for when the craving for Mexican food hits and you need easy, tasty, delicious and hopefully healthy ways to meet that craving. No worries, we've got you covered!
Find out how three Nashville makers embraced their creativity and ended up with a career — or serious extra income.
Ever heard of a Limelight Hydrangea? They're a gorgeous, full-blooming type of hydrangea that make a big impact. Here's what you need to know about these gorgeous plants.
Are you looking for a fun weekend away? Here's what to see and do in Tupelo, Mississippi — with great food, history, hikes, local arts and live music, this could end up being the most unexpected weekend you've had! Image: Sean Davis
We have been planning this launch for months in hushed secrecy. Now, we get to unveil our new embroidered t-shirt collection, our custom-made perfect crewneck tees and a story of sourcing locally and striving for the best.
Every inch of a Lucchese boot is made of the finest quality of leather. Find out more about these premier fashion brand.
Nashville is bachelorette party central — and with good reason. Here is an insider's look at planning an unforgettable weekend.
White shoes? If you aren't convinced, give us 90 seconds to convince you otherwise. Image: Ceri Hoover
20 years ago, a huge tornado hit downtown Nashville and beyond.
Let your destination be a surprise. Yes, it's a thing.
It's an East Nashville icon. These funny marquee quotes courtesy of Rosepepper Cantina are the most clever, humorous way to enjoy some tacos and a margarita!
Have you ever considered taking the Megabus to Atlanta or somewhere else? Here's my story, and then you can decide if you want to try this … or not.
Explore The Westin Nashville and find out what makes it an unique place to stay in Music City!
What if you just had to make ONE cake each season … What would you pick? Here are the ones we pick and we think you'll love them, too. Enjoy!
You know when you drive around town and wonder why something is there? Or you hear something and wonder if it could possibly be true? We address five such things, Nashville style, today.
For those not familiar with Outstanding in the Field, let me gush. If you love great food, in particular great LOCAL food, consumed in the middle of a gorgeous field with similar food lovers surrounding you, then this is your destination. Read on, then get ready to buy your tickets!
Nashville's own Jennifer Puryear keeps us up to date on all things to read through her fabulous book reviews. Today, find out more about the person behind the words (you'll be glad that you did)!
Here are five fashion trends for the everyday woman who simply doesn't have time, or possibly desire, to be a fashionista, but still wants to look fresh and on-trend. Image: The Middle Page
Learn to curl, Nashville, and catch Olympic fever!
It's the perfect weekend to whip up a pot of some New Orleans' goodness. Here are a few recipes that will leave you thinking, "Laissez les bons temps rouler!"
Having people over to watch the big game? Hosting a season well done for your kids' team? Having an informal work gathering or neighborhood get together? Here are the recipes you need.
Discover the world through delicious food delivered straight to your door? Sign us up!
Nashville's severe weather brings more tornadoes than snow, but there is one easy and entertaining way to keep on top of all the alerts in real time: the Nashville Severe Weather guys!
It's the veggie that often gets a bad rap. Fall in love with Brussels sprouts with one of these three tasty recipes.
Today, we're announcing some fun new things we have coming up, and we're asking you a few questions to ponder as well …
Want an easy, high-protein, paleo meal that works with many New Year's resolutions, including Whole30 and more? These ham and egg cups are oh-so-good, and they're equally as easy to make!
After more than 80 years, Parker Uniforms is out of business, leaving thousands of parents scrambling with the unexpected news.
Cold temperatures outside and comfort food inside go hand in hand — and potatoes and cheese are the ultimate in comfort! Plus, you'll find two more recipes perfect for New Year's Day — happy cooking!
We've found the cocktail you'll want to make tomorrow, the next day and for all upcoming celebrations!
Pink peppermint ice cream deserves special attention, and this recipe for peppermint-chocolate ice cream pie puts it front and center!
You'll smile and feel energized after reading this interview with Magda Sayeg. It's amazing what small gifts of joy and wonder can do for your community and where life's path can lead you. Image: Ben Sayeg
You'll smile and feel energized after reading this interview with Magda Sayeg. It's amazing what small gifts of joy and wonder can do for your community and where life's path can lead you. Image: Ben Sayeg
This French bread casserole will delight everyone on Christmas morning! Plus, you can make it ahead of time … just what you need!
Whether you are looking forward to a traditional Thanksgiving meal and/or hosting a Friendsgiving celebration, you'll be inspired by these great ideas … and who doesn't want to make pumpkin pecan French toast or a salted caramel chocolate bundt cake?!
Our savvy in-the-know friend, Patricia Eastwood, joins us today to review Habitica. If you are looking to rein in the chaos of the holidays and simultaneously get on track to meet your goals, this is the app for you!
Whatever you want to call it, vegan leather's price points are a natural fit for our faltering economy.
Bet you find out a few Nashville facts that you didn't know before!
A Gin Martini, tweaked for the holidays, has arrived!
The thought of bed bugs biting you throughout the night is super creepy. Here are three ways to make sure it doesn't happen to you and to prevent bringing these nasty critters home with you from your travels.
Find out all the reasons this blanket makes the perfect gift.
New Year's Day calls for soup — and superstitions! Eat your black-eyed peas and greens in this one soup to bring a year of health and wealth.
You know those cookies that you want after dinner, but also pair perfectly with your morning coffee? Yep, this is that recipe!
Here's our newest, easy-to-make creation, knocked off from the bakery big boys, without the hour-long line they require! They're perfect for Christmas morning, or anytime, really!
It's time to embrace the new look of denim. Here are three on-trend looks with examples of each at a variety of price points.
There is more emphasis on some trends from seasons' past and some looks that perhaps are new to you. Yep, it's time to talk fall fashion!
In a topsy turvy world, it's easy to only see the bad. Today, we're talking gratitude and how it impacts your emotional and physical health. And, we've found a great tool to help.
This paella is great for late summer when you have an abundance of tomatoes and other vegetables on hand. In less than 30 minutes, your meal is served!
Today, a few SB staffers share their favorite sheer lipsticks. Find your new favorite!
These two companies are ones to support in Nashville. Find out why (you'll be glad you did!).
If you are looking for a jam-packed weekend adventure, or simply a place to kick back and just soak in the laid-back vibe, Columbia, South Carolina beckons.
You've been meaning to buy a new mask, but you haven't had time. It's okay, your kitchen cabinet may just have you covered for masks, washes and even a cellulite zapper!
For a super easy mid-week meal, add this to your rotation!
Sugar. It's a confusing topic as just how much is too much, and does it really matter? Isn't a calorie just a calorie? We have some expert answers for you today.
July is coming, which means the heat is on its way. With the help from some experts, we're tackling three fashion issues that the heat brings.
Black bras under white shirts, bralettes meant to be seen and low underarm holes … they are all very confusing when it comes to women's fashion, and we're discussing all that today on StyleBlueprint. Image: Collage Vintage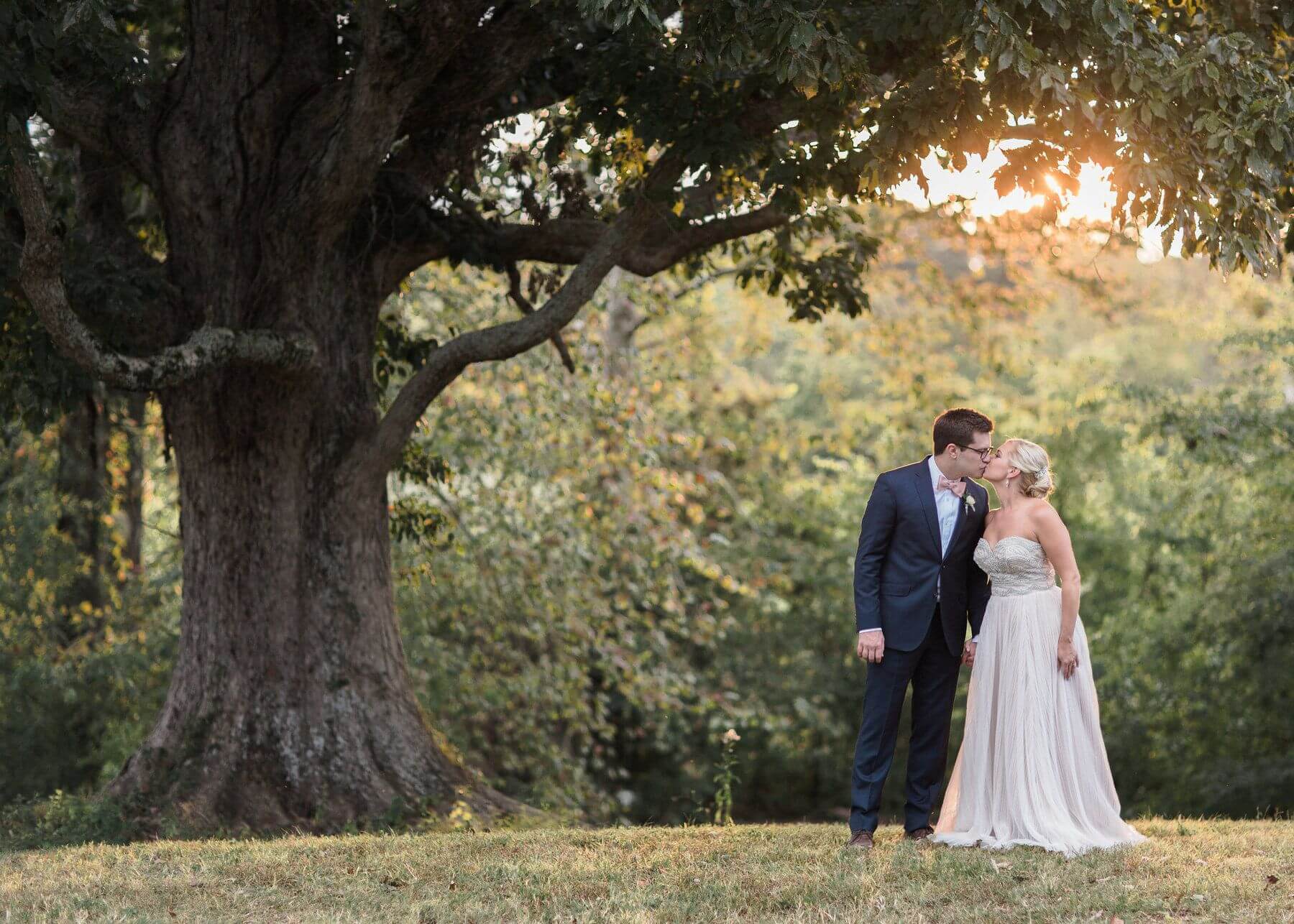 Sometimes love is right in front of you … and it's been there for years. That's what Elaina and Zach found out, and we have their gorgeous wedding — and love story — for you today!
Are all-inclusive vacations for boring people who don't like to take adventures? No, this is not true at all. Here's why. Image: Club Med
We've put together an "out of the bubble" weekend trip just north of Atlanta in Duluth, that includes a Korean food tour, a stop at a spa, a walk in the park and a $10 river tubing experience! Check this out …
Annie Downs joins us today and speaks from the heart on why being your unique self is the most important thing you can do!
With hockey fever at an all-time high in Music City, here are 10 fun facts about the NHL and Predator history … Image: USA TODAY
Warning: It's hard to read this article and not have a burning desire for a straw bag. And, with 15 local bags featured, we've made it oh-so-easy to go pick up one today! Image: Tuckernuck
Warning: you will want a straw bag if you read this article. And, we have a couple local options included so that you can actually go pick up one TODAY if you want! Image: Tuckernuck
Check out these gorgeous photos that showcase why you NEED a straw bag! Five reasons, some unexpected, and straw bags found right here in Louisville.
Here are five reasons, some perhaps unexpected, that you really need a straw bag! Image: Tuckernuck
Warning: if you read this article, you will want another straw bag, or your first one! Here are 5 reasons you may not have thought about for why you'll enjoy your straw bag so much! Image: Tuckernuck
Take 24 hours and explore Tupelo, Mississippi. With flights this cheap, it's worth checking out! Image: Sean Davis
Red beans and rice is delicious, and this recipe is easy, satisfying and the perfect way to have a homemade meal when life seems too busy to cook.
Fidget spinners are capturing the attention of kids and adults alike. Find out more about how they became such a huge hit.
Love the outdoors but still want a real bed and a real toilet and gourmet food? We found your perfect vacation: Collective Retreats.
Pining for the perfect summer shoes? Start here! Pick your favorite styles, and you will be well on your way to a season of stylish — and happy — feet! Image: Loeffler Randall
Are you pining for more vegetables now that the weather is warming? We have a great recipe for you today that you can adapt for broccoli, carrots and more!
Today's FACE of the South is a senior in college, and she's running the Boston Marathon on April 17 … and the fact that she is blind is not slowing her down one bit! Read her inspiring story!
Today's FACE of Nashville is a senior at Vanderbilt University, and she's running the Boston Marathon on April 17 … and the fact that she is blind is not slowing her down one bit! Read her inspiring story!
It can be tough keeping up with all the changes in social media functionality. Here's a quickie guide to keep you up to speed.
It's definitely spring, which means it's time to get the winter clothes out of the way and organize your closet! These five tips will inspire you to tackle your closet this weekend!
More is more this swim season, and by more we mean more coverage. Today, see our favorite options for one-piece swimsuits.
Update your workout wardrobe with these three fashion trends for leggings.
Time to invite some friends over, watch some games and eat nachos. Seriously, what could be better? Here's how to set up the perfect crowd-pleasing nacho bar.
For a few years, delicate earrings and studs were the most fashionable statements of all. It's 2017, and statement earrings are back in a big way. Image: Tuckernuck
Yes, these head-turners are back in vogue. Learn how to wear statement earrings and where to find them around town. Image: Tuckernuck
Charlotte ladies have always loved their color and head-turning fashion. So, it may not be news that big statement earrings are back. But, this season, they are the must-have accessory! Image: Tuckernuck
Statement earrings have been making a big splash in the fashion scene lately and BAM! They are totally back in a big, often fringy way! Image: Tuckernuck
Statement earrings are back in a big, big way. Here we offer inspiration and tips on how to wear them well. Image: Tuckernuck
Coconut cake is always in season!
Gatorade bottles likely have vodka in them; think twice before letting your teen rent a moped; don't add to the gossip. This and more discussed today in this eye-opening article on the dangers that await on a spring break trip.
We wondered what a million dollars would get you when it came to a single family home in 10 cities across the South. Here's what we found …
From Katie Jacobs: My mom collaborated on a cookbook for the Monroe Carell Children's Hospital at Vanderbilt University in 2005. During that year, our dinner table was filled with recipes
Memphis Sales Associate Position  Update: position filled Please send resume. We are actively seeking a sales professional with a deep love for all things Memphis, who thinks big, can work autonomously,
We are actively seeking a sales professional with a deep love for all things Charlotte, who thinks big, can work autonomously, and represents StyleBlueprint with a consultant's perspective. Interested? Read on!
From across the South, we've gathered 13 pieces of jewelry to capture your heart!
Chocolate + caramel + apples? Holy moly, is this cake fabulous!!
Have you ever seen a prettier cake, EVER?! It tastes just as good!
She sang with Prince and loves to work on cars. She also released a beautiful jazz album last year that we can't stop listening to. Find out more about Kandace Springs as today's FACE of the South!
In a world filled with heartache, the critical situation in Syria has become the biggest refugee crisis since WWII, with 5 million refugees. If you are looking for ways to help, here is a list of ways to do so. Image: UNICEF
After ruining three disposals over seven years, I have learned a few lessons. Here are tips for what foods NOT to put in your disposal, and some surprising facts as well.
Plaid … there's never a better reason to wear it than the cool winds and festive nature of December.
We believe in "grit" so much that we made a hat celebrating this characteristic!
I'm now convinced that this is indeed, the easiest way to a gorgeous holiday table!
Do you have your holiday outfits ready? Your house all decorated? Holiday cards all sent? Wait a second … not so fast. Slow it down. Neither do most of us. Here's to making time in your heart and mind for giving — and accepting — "scruffy hospitality."
Do you have your holiday outfits ready? Your house all decorated? Holiday cards all sent? Wait a second … not so fast. Slow it down. Neither do most of us. Here's to making time in your heart and mind for giving — and accepting — "scruffy hospitality."
We think you're going to fall for the Ceri Hoover handbag and shoe collection just as hard as we did! Take a look and get to know Ceri a little better today, too, in our one-on-one interview!
Playlists and holiday gatherings go together just like turkey and Thanksgiving, wreaths and Christmas … you get it. You need several at your fingertips, and here are the ones that we'll have on hand!
Le Sel is the perfect spot for your holiday party. See why!
Today, we find out the deeply personal reason Leah Hulan decided to open Grumpy's Bail Bonds … we know you'll be inspired by her story!
We've had people texting, emailing and calling us recently … all with the same question: how old is too old to wear over-the-knee boots? We've got the answer straight from the style experts.
We've had people texting, emailing and calling us recently … all with the same question: how old is too old to wear over-the-knee boots? We've got the answer straight from the style experts. Image: The Middle Page
Want to spread some joy? Of course you do. Invite some friends over, paint some rocks and hide them! But, wait a second, there are a few rules. Read on to get started.
Stop trying to make over-the-top flower arrangements for your holiday parties, and just use this one simple trick for gorgeous floral displays, time after time.
We recently caught up with Julie Chrisley of the USA reality show, "Chrisley Knows Best," watched by fans around the world. After meeting her on set, we knew we had to feature Julie. Be sure to read to the end of this one to see why we're personally a bit anxious about the upcoming episode…
We recently caught up with Julie Chrisley of the USA reality show, "Chrisley Knows Best," watched by fans around the world. After meeting her on set, we knew we had to feature Julie. Be sure to read to the end of this one to see why we're personally a bit anxious about the upcoming episode…
Learn how to spot those nasty virus links waiting in your inbox. And learn the one thing that everyone needs to do to protect themselves online!
After inspiring you yesterday with our list of eight must-have wardrobe items, we scoured the internet to find options for these items which make your wardrobe work better …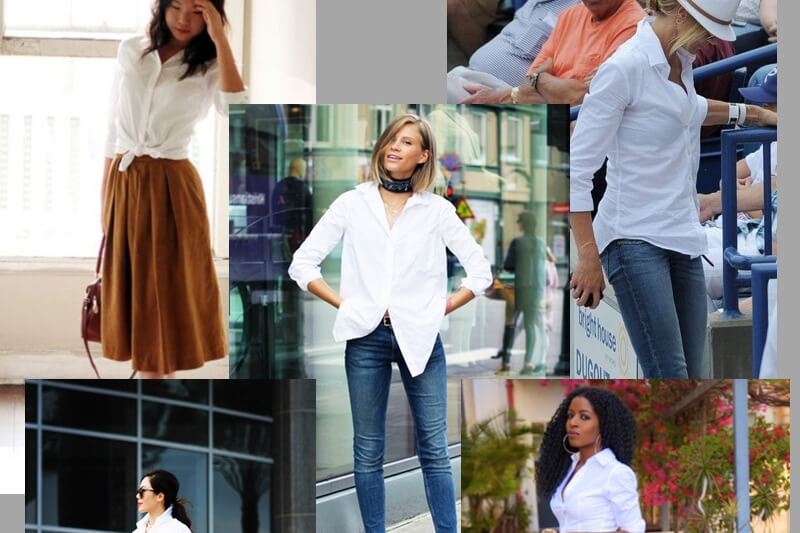 Here is your go-to list for wardrobe must-haves. Once you have these eight items, your closet simply works better.
Have you noticed that there are practically no young gals named Jennifer? We think the story of the phenomenon of the name Jennifer is actually pretty cool and we're betting you will too!
Check out these three home decor trends and see if you would incorporate them into your home for an instant update. We would!
Up your game when it comes to Mexican vegetables with this side that works well with nachos, tacos, any Mexican meat and more!
Tired of being tired? Here are some helpful suggestions because we know that a good night's sleep matters oh-so-much!
Here is a quick meal that takes less than 20 minutes to make and leaves only one dirty dish! That's what we call the perfect meal! Get the supplies this weekend for an easy mid-week meal!
This modern-day update to the classic spaghetti & meatballs will have you wondering what other classic dishes you've been skipping over … it's delicious and super fast!
Looking for a recipe to savor the last days of summer? This is it!
Stop trying to make over-the-top flower arrangements, and just use this one simple trick for gorgeous floral displays, time after time.
We are SO excited about our new line of t-shirts! They are going to be your favorites!
If grilling is not your thing, or if it's raining or just too hot, this flank steak recipe — cooked in the oven — is mouth-watering good! Find out how easy it is to make.
Embrace the last days of summer, Nashville style! Here is a great list of things to do before the leaves start changing.
Fall fashion trends for 2016 … we're highlighting a few of our favorites that easily update any wardrobe!
Know a woman of 'achievement, inspiration, and vision in Nashville – who show exemplary successes in their field, and leadership in their community? Of course you do! Sounds like she needs to be nominated for the Louisa Nelson award through Nelson's Green Brier Distillery!
We found a nice selection of items to crush on when it comes to the perforated and laser cut look. And, most of the items featured are on sale, so order quickly as the numbers available are dwindling quickly …
Yum! This delicious Korean BBQ sauce is just what you need to make both Korean Beef Tacos and a yummy Asian Beef Salad!
Be inspired to dream big and take chances, building the life you want to have. Learn that and more with our FACES of the South feature today: interior designer Michelle Workman.
Here are 5 items you'll want to stock up on with the Nordstrom Anniversary Sale … it opened to the public TODAY!
Charlotte Avenue is exploding with new places to eat as well as old familiars. We're showcasing today what all the buzz is about!
We've got your quick guide on where to eat, and eat well, in Nashville's hip The Nations neighborhood.
We stopped by House: A Social Eatery in The Nations and here are our first impressions … (they're good).
These are really great reasons to be excited about the next full moon … and the one after it … and then the next one and beyond!
Brussels a whole new way … you'll love this!
If you like tacos, you'll love Bajo Sexto. With its second location open and bustling, make plans to go. You won't regret it!
Berry Hill's newest eatery, Vui's Kitchen, serves up the freshest Vietnamese fare you'll find in Nashville. Here's what you can expect in your visit.
Betsy Wills has her finger on the pulse of Nashville. Discover more about Betsy's love for art, passion for education, expertise in marketing and support of women business owners as well as what Nashville restaurant was home to last best meal and three books perfect for summer reading!
Break away from the typical PB&J with one of these three peanut butter sandwich combinations. They combine flavors you may never have thought of to add to your lunchtime meal.
Here is a home decorated and designed, over the years, by the homeowners themselves. This house will inspire you to tackle a project or two, or just to relish its welcoming beauty.
A denim skirt is perhaps the most versatile summer wardrobe staple. Here are some great options to consider, all classic enough to last you awhile.
Check out our newest monthly feature, "Interior Design Crush," where we check in with a favorite Southern interior designer and look at their unique style and gather some style tips for ourselves as well! Here, Julie Couch is with contractor Troy Shafer for the DIY show, "Nashville Flipped."
May has so many wonderful events that quickly fill up a girl's calendar. That's why we've teamed up with Living with Landyn to showcase five great dresses that you'll need for the month's festivities!
What to Wear in May? We have answers! Here are 10 gorgeous dresses for all of your needs … all found in local boutiques. And, we partnered with blogger Landyn Hutchinson to showcase all these looks!
Two family-owned stores have expanded to Nashville. Each has the distinction of being run by the same family for five generations or more and their offering are fabulous.
If you don't think you can reinvent yourself in the second half of life, think again. Our FACE today did just that and is the toast of Nashville for it!
Find out what one of Nashville's most recognizable faces loves most about Music City and what she worries about most with the boom town our city has become.
Riding the wave of sloth popularity, and on the heels for a very successful #UBERkittens marketing blitz, Uber does it again. Read about how you, too, could ride with a baby sloth. It's today only and all funds raised support a good cause.
Modernize your outfit instantly with a pair of these lace-up flats. Learn just how to wear them (and who shouldn't wear them).
Nashville may be the "It" city, but it's had some major disasters along the way that have helped shape us into very much a part of this Volunteer State.
Stay updated with StyleBlueprint on LinkedIn.  We love working here. Our editorial team is empowered to create relevant, informative content for our readers. Our sales and client service team markets
Are you getting inundated with calls you don't want from suspicious numbers or unwanted solicitors? Here's how to block them immediately.
This newest corsage adaptation brought us big smiles and had us wishing to redo our senior prom!
Every now and then we pontificate on the stupid. Today is such a day.
We recently ate at Le Sel, and we can't wait to get back. Here's what we tried … just looking at these photos, we're hungry all over again!
One of Nordstrom's best-selling bridal brands is created by Olia Zavozina. Originally from Russia, Olia is now living in the South as a proud business owner!
One of Nordstrom's best-selling bridal brands is created by Nashville resident Olia Zavozina. From Russia to Music City, she's an inspiring woman to have as a part of our community!
If you want that run-around shoe with retro cool style, no matter your age, check these out. They're fabulous. Image: bisousnatasha
Not everyone calls Nashville their forever home, but most bring a part of Music City to their new hometowns. Today, we highlight three women who did just that, successfully, in New York City.
Sometimes a basketball game showcases the goodness of humanity. For all the harsh stories on youth sports, this is one that will warm your heart.
This lovely wedding took place at Trinity View Farm in Franklin, TN, and showcased some fabulous moments you'll want to see!
Sometimes a basketball game showcases the goodness of humanity. That happened in this game between Nashville's FRA and USN on Friday, February 5, 2016.
Do you have a double name? Maybe you go by your middle name. It's a Southern thing and one that has its own set of issues.
We've found 12 red handbags (with several on sale) that we think you will love as much as we do! See why we are loving this color right now.
You read that right. If you like wedgies, you'll love these jeans. And that truly is their name. What is this denim world coming to?! Image: Levi's
Do you ever wonder where Nashville neighborhood names come from? What's the story? Here is a brief history lesson on how 10 neighborhoods got their names so that you, too, can say, "Now, I know!"
Wonder how people reacted to our Stop Wearing These Jeans article? Here are a few examples …
Does your coffee table need some freshening up? Do you need to add some depth to your bookcases? Today's article was written just for you!
Have you heard the buzz about micellar water? Just what is it, and can you really stop washing your face? Image: Garnier
January and February always bring the most brutal weather of winter. Luckily, these six coats are all classics, all warm and all on sale!
This is only a Nashville thing. No other place in the country (that we know of) do parents call it a "hook-up line." We're kind of intrigued by that, and here's why.
If you haven't heard about micellar water, you likely will very soon. Here is the scoop on why it has such buzz and is a lazy girl's dream come true.
This is not a joke. This is truth. Scrunchies are coming back, and here's what you should consider if you're contemplating wearing one.
If you know someone who you've been wanting to tell that bedazzled jeans are a definite OUT, here is your chance.
Not only does she have a fabulous eye for everything stylish, but Betsy Taylor is a huge animal lover, too! (As long as they're not reptiles!) Find out more about this local gal, and gain some fashion advice along the way.
There is a better than average chance that the bottle of EVOO you last purchased is, in reality, not EVOO. It may even be canola oil. WHAT? Read on about the olive oil scams and how to avoid them.
Don't drive around one more night without knowing what neighborhood has Nashville's best Christmas lights. We have them all scouted out for you — here's where to go!
These 10 inexpensive (or free in most cases), DIY Christmas ornaments are guaranteed to add sentimental charm, smiles and misty eyes each year as you decorate. The best part? No craft skills are necessary.
We've tracked down our top 32 choices for TV binging, mostly via Netflix, over some upcoming vacation time.
The time is now, and this list is perfect: finish off your gift buying needs TODAY and make everyone happy — including yourself! This list of Southern food gifts is sure to please.
Which are you? A white lights Christmas tree person or a multicolored lights person? Read our opinions for both sides and then vote for your favorite!
Just in time for the heaviest travel time of the year, we bring you our top 10 list of guest room musts.
Here are our top picks to make sure you have a closet full of simple solutions for your December wardrobe needs.
Elizabeth Lindsey joins us today to talk gut health, good music and where to indulge in a great dessert in Nashville!
Need some wine? (Who doesn't!) Wondering what wine you can get under $15? We've got you covered for wine sure to wow that won't break the bank.
You may wake up and see Paige Hill talking on the other side of the screen as a reporter on "News 2 This Morning." Today, we find out more about one of our favorite local TV personalities.
Chances are, you are setting a table once or twice, in festive fashion, over the next few weeks as we enter the holiday sprint. Here is one table, done two ways, to help keep you sane!
Pumpkin spice-flavored and -scented products are everywhere … we dressed the part and made a day of it. Here's what we call the "Pumpkin Spice Lifestyle."
While Halloween decor has still not caught up with holiday decor in December, it's pretty intense for those who love skeletons, witches and ghosts. Enjoy these spooky displays along with insider tips on where the best trick-or-treating in Nashville is!
Meet the woman behind the anchor desk of "News 2 This Morning." Find out just how early her alarm goes off, where her favorite brunch place in Nashville is and what really goes on during commercial breaks!
Are you shopping all wrong? We can help! Stop making the wrong purchases by following these simple shopping tips on your next outing. We're talking clothes here, and how to buy the right ones!
Jen Cole's leadership at Metro Arts has helped to bring a surge of interest to art in Nashville. Find out more about our public art and fun facts about Jen, like where she likes to eat and what three things she can't live without!
After going to Cochon Butcher THREE times in one week, we need to tell you about this amazing new gem in the Nashville restaurant scene.
Do you keep putting that vest on just to take it off? Why doesn't it look right? We'll walk you through it today. This how-to guide has been updated for spring and warmer weather.
How long has it been since you've connected with your inner, creative voice and the stories it can tell? It's likely been far too long. Today, Amy Grant interviews two of her friends about their strategies for how you can find yours.
Need some fall decorating ideas that you can really do … as in this weekend? Ones that won't stress you out? Read on!
Last year, these quintessential winter weather boots were backordered for 6+ months by October. Today, see what's for sale now and then don't dally! From LL Bean to Sperry duck boots, you need some.
This Jeffrey Dugan designed home in Nashville is breathtaking!
This s'mores cookie cup recipe is just what is needed as we head into the month of September! Plus. a bonus recipe for EASY Blueberry Lemon Breakfast Rolls. The three day weekend is coming and these recipes are perfect for it!
This kitchen and kitchen garden will send you to your happy place. At least it did us! Welcome to Jon and Keith Meacham's home. Image credit: Alyssa Rosenheck
You've seen her work each Monday here on StyleBlueprint for more than four years. Today, meet the face behind the lens, Ashley Hylbert, and find out her favorite places to eat, work out and get away from it all here in Nashville.
Looking for some new booties for fall 2015? We've got 15 options for you today.
We've eaten way too many hot dogs for this article, but it is all in the spirit of finding the best in town! If you like hot dogs, or you just want the ultimate retro cheap meal, check out these dog.
Fall is coming, and now's the time take inventory of your closet. Put an end to the "nothing to wear" war cry by cleaning out, paring down and keeping only what you love. Here's how to do it in five easy steps!
Combine the convenience of a restaurant with the hospitality of a dinner party, and you have the perfect evening. That's exactly what you'll find on many Friday nights at Johnny Haffner's house … and you are welcome to come!
The South knows how to throw one back, so when we find a deal on our libations and food, we're pretty happy … thus the term happy hour! Here's a round up of the best ones in our SB sister cities as well as a few others from around our region.
Memphis' best happy hours are lined up here for you to save some money while you eat and drink at some of the best in the our city!
Looking for the best Birmingham Happy Hours? Look no further as we've gathered them all here for you to find just what you need to save money if you can fit in some early cocktails and food!
Looking for the best happy hours in Louisville? Look no further as we have our top picks right here!
Tired of peach cobbler recipes that require too much effort or leave you wanting more? Us, too. This one is perfect.
Need some wardrobe updates that will last for years to come? Want high fashion quality without the high fashion price tag? Meet our 10 favorite items at J.McLaughlin.
There are peanut butter sandwiches, and then there is this, perhaps the craziest peanut butter sandwich you'll ever try. It's tasty, and Elvis may be spinning in his grave because he didn't think of it first!
This Panzanella salad is super quick to make, and it's a perfect dinner salad that's healthy, hearty and bursting with flavor! In 20 minutes, it's ready to serve.
Stop buying store-bought bruschetta and make your own! After you've roasted the tomatoes, this is a 5 minute recipe!
This zucchini noodle recipe will have you realizing that the zucchini really does taste different when simply prepared another way!
Roasted cherry tomatoes are delightful and so simple to make. Don't go another day without taking the minimal effort to create this very big flavor!
This little tip we just picked up is making us way too happy in this heat … This fruit water is so easy to make, it's beautiful AND it chills down your water in a flash!
StyleBlueprint: "How do you strike a work/life balance?" Holly: "I don't and anyone who says you can may be lying. I have a bit of a technology addiction … " Laugh and learn with Holly of The English Room today.
Their story began in New York City when she dropped her handbag hailing a cab. He picked it up. Now they are married with a stunning Highlands, North Carolina wedding—the start of many chapters yet to come!
Meet the mother/daughter duo behind this line today and gush over how pretty the collection is … and how cool these two women are! We're inspired …
Meet the mother/daughter duo behind this line today and gush over how pretty the collection is … and how cool these two women are! We're inspired …
Only five 13 year olds across the country have qualified for the Olympic swim trials for the 2016 summer games. All are girls and two of them live here in Nashville, swim for the same swim club and go to the same school. What are the chances? Meet these delightful girls today!
Avo is new restaurant in Nashville lapping up praises left and right. Here are our first impressions.
This very Southern mountain wedding is one of our most favorite weddings ever. Find out why and what it led to!
With so much happening right now in The Nations, you need to check out this neighborhood in West Nashville.
After this baked beans recipe, you'll never think of baked beans the same way. NEVER. This is the best baked beans recipe EVER!
Be prepared to laugh out loud and maybe even tear up today as we talk to one fascinating local gal, radio personality, writer and entrepreneur, Genma Holmes!
Get ready to laugh with this trip down Nashville's memory lane: the gas shortage of 2008. We have an copy, albeit a poor one, of that Hitler video that was all about our gas shortage.
After years of avoiding beer because of gluten issues, I was intrigued when a friend told me Corona was essentially gluten-free. Here's what I found out …
Known in the food community as the "Hummus Chick," Java Hemmat is preparing to become a U.S. citizen. Find out how she wound up in Nashville and where she finds the best cheeseburgers in town!
After years of avoiding beer because of gluten issues, I was intrigued when a friend told me Corona was essentially gluten-free. Here's what I found out …
Three great margarita recipes including a grapefruit margarita, a skinny peach margarita and a limeaide margarita. Each is easy to make and lower in calories than you would expect!
It's summertime and margarita time! Try these three delicious recipes that have a fraction of the calories of regular margaritas.
Just in time for summer cookouts, try these three skinny margarita recipes that pack a punch of flavor, too!
This contemporary, family home will have you rethinking if you just aren't a contemporary person as well! It's truly a comfortable, yet stunning, home.
Tired of spending too much money on your basic T-shirts and still not having one you really like? Here are three great ones, all under $20. One is only $9!
We've featured some gorgeous white kitchens over the past year on StyleBlueprint, and now we've consolidated them into one easy-to-find article. Each kitchen features white cabinets, but some offer pops of
Some summer 2015 trends that you will still be wearing next season … a little bang for your buck! And yes, flare jeans are one of these styles …
In January, Biscuit Love moved from an only on-wheels establishment, as one of the most beloved food trucks in town, to a bricks and mortar establishment in the Gulch. Business
This is the list you've been waiting for … six books to add to your must-read list for summer!
Some thoughts on the Dad Bod … with an interesting twist.
As the end of the school year approaches, parents, you need a survival plan. Here is your guide to surviving May.
Stumped by what to get the grads in your life? Relax! You've got this. Start with our great list of gifts!
Today, we talk to Angie Harmon about her three favorite things, the launch of her jewelry collection with Red Earth and so much more!
As the end of the school year approaches, parents, you need a survival plan. You see, we are entering the month that many call the worst month of the year. And with good reason …
As May, the craziest month of the year, hurtles toward us, take a few minutes and become recharged with organizational advice through our FACE, organizational expert Mridu Parikh!
We hope you win! Enter today and dream of fabulous athletic wear!
You may not need this, or maybe you do. Or your friend or child or loved one does. But have you noticed how many people are using the wrong peek, peak or pique? Today, we show you the easy way to remember which one to use.
Spend a few minutes today with Carrie, and you will laugh out loud, be enriched by what she says about Nashville and you'll find out what to eat locally that had angels singing in her ear!
Epergne is Nashville's newest home and lifestyle store that you absolutely HAVE to check out. Here are a few of the many reasons why!
This simple tool to meal planning may be just what you need to bring a bit of calm when asked the dreaded question, "What's for dinner?"
Friday is finally here, and with it we bring you a yummy new twist for your Bloody Mary, a playlist to listen to over and over and a perfect pair of wedges to kick off the season. Cheers!
Have you noticed the matching set outfit trend? It's fashion's easiest trick to look put together and fabulous in no time.
For the best creative shops, tasty eats and boutique hotels, your next trip to Austin, TX is covered. Here are some of Austin's coolest places.
For the best creative shops, tasty eats and boutique hotels, your next trip to Austin, TX, is covered.
Cherry blossom trees in Nashville … don't they just make you happy? They are our surest sign that spring is finally here. Take this route to see hundreds now in bloom!
For the best creative shops, tasty eats and boutique hotels, your next trip to Austin, TX is covered.
With these make ahead recipes and inspiring table decor, you WILL want to have some friends over! Stop making excuses and make a plan to gather with friends!
These ham biscuits with Dijon-chive butter to be exact are simply fabulous and SO easy to prepare. Perfect for serving a brunch crowd!
This spinach walnut pesto pasta recipe will make everyone swear it's the best ever!
If anything could be better than banana pudding, it's banana pudding pie. I'm not a baker, and I don't like to work hard for a dessert, so this one is
This marinated shrimp is perfect for your casual or fancy meal! Serve it cold and make it a day in advance.
The Florida panhandle gets a lot of action from out-of-towners, especially this time of year. But we wanted to find out why Alabama got the short end of the coastal property stick. Here's your SB history lesson for the day! Image source: Wikipedia via APR.org
Have you ever wondered why those pesky, car-damaging holes in the street are called potholes? We have answers. And we'll even tell you exactly how and why they form.
After a week of really cold weather, feel the warmth and love that this wedding gives to all who read!
After a week of really cold weather, feel the warmth and love that this wedding gives to all who read!
Three new storefronts have recently opened, selling some delicious treats. Whether you crave bacon-cheddar scones, gluten-free and vegan donuts or tempered chocolate truffles, let us tempt you today!
Some weddings albums make you feel like you were there … this is one of those! Welcome to Kathleen and Aaron's Southern wedding.
When you see a wedding filled with so much laughter and joy, you can't help but cheer the happy couple on! Welcome to Kathleen Goff and Aaron Weber's gorgeous wedding.
Embrace your hair as you age, but keep it fresh, well cut and use the right products!
We've put together an easy-to-execute, memorable Chinese New Year dinner party plan. You can do this! Once you read about it, you'll understand just how easy it can be.
We are well into this new millennium. Does your kitchen say 2015? Here are some top trends to consider or just ooh and aah over! Inspiration awaits. Image source: "Coastal Living."
Take a peek inside designer Suzanne Kasler's home and learn what inspires her work at Blackberry Farm Design.
Derri Smith is helping to rescue our kids from human trafficking right here in Tennessee. Today, we applaud her work and for being a shining star in our community.
I just want to curl up next to the fireplace with a warm cocktail, a good book and a pair of warm boots. Throw in a great Southern playlist? Perfection!
Make a resolution to have healthier skin with a better beauty routine, courtesy of toxin-free cosmetics and skin care. Here are some great places to start!
We rely on Jennifer Puryear, of Bacon on The Bookshelf, to keep us informed on the MUST READ books of the season. She's compiled a compelling list!
Happy Veganuary! (Yep, it's a thing.) Want to be a vegan? Now's the time, and we have tips on how to make this health change, even if just for a few weeks.
We take a walk down memory lane and revisit the best of SB in 2014.
Before your expectations of giggles and family time during the holidays are dashed, decide if a social media hiatus is needed.
Peanut Butter Incredibles are the no-bake answer to providing big taste with minimal effort when time is pinched but you still want to impress!
Today, we get a tour of Colleen Locke's fabulous, newly renovated, modern-vintage home, all decked out with classic Christmas cheer!
It's not too late! Want to entertain a few friends before the holidays are over? It's easy with these expert tips for a stress-free get-together.
Need an easy holiday centerpiece that will thrive through New Year's day? We have just the one for you!
We are thrilled to have tastemakers Mary Catherine McClellan and Elizabeth Nichols join us to talk about their shopping website, Taigan.com.
Bypass standard roasted vegetables this holiday season, and enjoy beautiful roasted carrots with miso butter. Delicious!
Make this Kentucky Brown Sugar Pie for the holidays and ensure that dessert remains king in everyone's heart.
This fabulous fall salad features a perfect blend of flavors that are ideal for your holiday meal.
As chief marketing officer of Nashville's Convention & Visitors Corp, Deana Ivey has helped put our city on the map for nearly two decades. Today, she's dishing on her last best great meal in town, what event she's most looking forward to during the holidays and all things Nashville.
It was a rapid transformation, but this beautiful renovation defines Southern style and boasts multiple spaces to convene and break bread.
We are so excited to attend to the Garden & Gun Jubilee weekend, taking place December 5-7, 2014. Here's why you should come, too!
Three dining options, one destination. The latest on Pop Nashville, Otaku South and Actual Brunch.
Find out more about rising star Jillian Edwards, and listen to her captivating song "Gotta Have You" today on StyleBlueprint.
Need some new inspiration for the chili pot? We have you covered with new chili recipes including: pumpkin chili, Kentucky bourbon chili and Indian chili.
Looking for a delicious alternative to your old chili recipe? Try this Indian chili recipe, and enjoy the international flavors.
See these fabulous Halloween yards that locals have created. Spooky, funny and ready for Friday night, but are they the best? You decide!
Sameera Lowe grew up in Tennessee and calls Nashville home. Find out how she balances family, her business and volunteer work, and why she loves our city so much.
Hit Nashville's local shops and find some fabulous Halloween decor. You know your house needs it, right?! Here are some fun finds from around town.
Catch up today with Colleen DePete today and find out which are her favorite Memphis restaurants and much more!
With only $33 left in her bank account, Gina Butler opened her Gigi's Cupcakes in Nashville and now it's the largest cupcake company in America.
Ceri Hoover handbags prove that your handbag lust doesn't need to be confined to the pricier designer bags. Ceri's bags cost between $80-$595, are designed in the South, made in America and found at a retailer near you.
Cathy Williamson told us about her stylish raincoats last year. She's back on StyleBlueprint with an exciting announcement!
In the midst of cleaning a house one day, for her housekeeping business, Gina Butler decided to open a cupcake store, and thus Gigi's Cupcakes was born!
Tina Adams has been writing fashion advice for StyleBlueprint for over 5 years. We are thrilled to spotlight her today and find out about her newest business launch as well as her favorite locally-owned place to grab dinner!
Have you been to Adele's, Jonathan Waxman's newest restaurant? Experience 'confident cooking, genuine hospitality and, refreshingly, a nod to affordability.'
Do you look around at restaurants and see patrons more into their phones than their companions? Happens to the best of us. Here's some help.
Here are some simple, easy and cheap ways to use white pumpkins from now through Christmas!
Lauren Zwanziger literally went out of town with a small following on Pinterest and by the end of the week had over a million followers. And, she's all ours today! Find out her pinning tips and the one piece she want for her fall wardrobe.
Lauren Zwanziger literally went from 200 people following her on Pinterest to, by the end of the week, over a million followers! And, she's all ours today. Find out her pinning tips and the one piece of clothing she wants for her fall wardrobe.
Sometimes it is just fun to daydream about gorgeous things. This list is filled with pretties to make your mind wander for a while!
Cathi Aycock joins the StyleBlueprint team!
Give your whole room a facelift by making over your bookshelves. Here's inspiration and a few how-to's.
It's amazing how many food items are made right here in Nashville. Be on the lookout for these favorites next time you are out shopping … and are hungry!
Wear a blanket coat without looking like you are ready for a western-themed party. Here's how.
Joanna Montgomery was diagnosed with GYN cancer shortly after giving birth to her daughter. Her story is foremost about love. It's also about perseverance, dedication and hope. Welcome, Joanna!
This Southwestern Breakfast Casserole is perfect for a hearty breakfast, a tailgate, or even a holiday breakfast, as it's make-ahead goodness allows for a stress-free morning!
Sadly, more and more evidence is showing that there is a downside to diet soda and artificial sweeteners. Know what you are drinking so you can make an informed choice.
Human and sex trafficking is happening here, in Nashville. It's happening in our urban and rural areas, as well as our poor and wealthy areas. This is a backyard issue and we need to be aware.
Here's our guide of what to wear to September events in Nashville.
Kay West joins us today and shows us why all the praise for Nashville's 8th Ave Sinema Restaurant + Bar is well deserved. Get ready to be hungry …
From what we are seeing, especially with jersey skirts and dresses, you just may need slip. Not a body shaper, a slip. Here is a list of the 4 best slips to wear under dresses.
This easy Mediterranean olive salad comes straight from the grocery olive bar! Just chop, assemble and serve.
Imagine refrigerators packed with convenient, healthy, nutritionally-dense yet delicious, fresh food-to-go. Well, this is the reality at Nashville's new Fit Food Revolution.
From what we are seeing, especially with jersey skirts and dresses, you just may need slip. Not a body shaper, a slip. Here is a list of the 4 best slips to wear under dresses.
Transitioning your wardrobe from summer to fall is hard. Find out today how to use some key 2014 fall trends to make this switch seamless.
Anne Brown, owner of The Arts Company on 5th Ave, shares her artistic vision for Nashville as well as a favorite indulgence.
From what we are seeing, especially with jersey skirts and dresses, you just may need slip. Not a body shaper, a slip. Here is a list of the 4 best slips to wear under dresses.
The country may be getting to know a lot about Nashville with all of our recent press and ABC's Nashville TV show. But, here are 15 things that others truly may not know about our city.
Tara Guérard's event planning company, Tara Guérard Soirée, is one of the most well-known in the country. Find out her must-have summer item and her standard for a perfect wedding.