About: Katie Porterfield
Recent Posts by
Katie Porterfield
Her troubling symptoms led Theresa Lycans-Cain to TriStar Centennial Medical Center, where she ultimately received bypass surgery. Read her inspiring story, how the physicians at TriStar had innovative solutions and more in our newest FACE of TriStar!
When Dr. Sonya Brooks had a health scare and had difficulty returning to work, it seemed like the perfect opportunity to try working in telemedicine on behalf of TriStar Skyline Medical Center. Meet this dynamic — and dedicated — woman, our newest FACE of TriStar!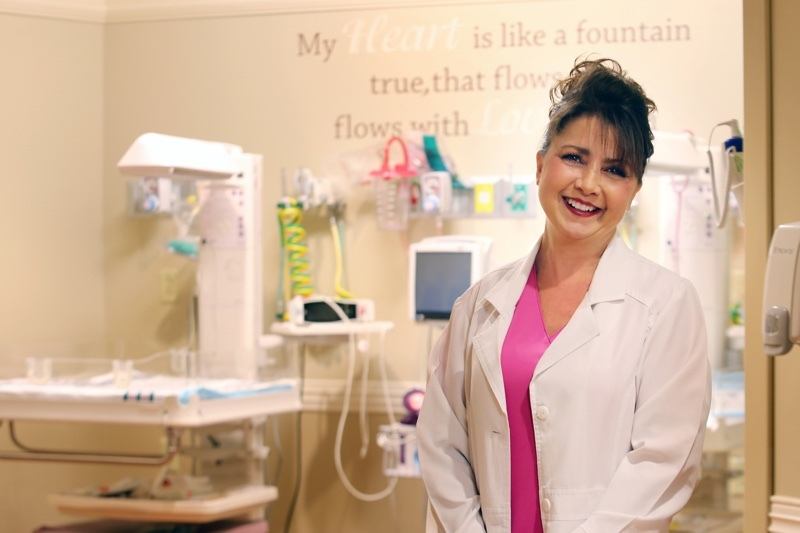 She's been a nurse for 23 years and a lactation consultant for 16 years, and she's even served as a medic in the Armed Forces. Today we're excited to introduce you to Noreen Webb, a mom and grandmother who is passionate about her work with new moms at TriStar StoneCrest.
It was a radiation oncology class during his junior year of college that pointed Dyra Harris toward his life's work. Meet our newest FACE of TriStar and prepare to be inspired!
There's a population of people who are both raising children while simultaneously caring for their aging parents. It's called the "sandwich generation," and it can be an exhausting and lonely stage in life. Here's how to navigate it and find the joy in this time.
Dr. Jennifer Domm is a pediatric hematologist-oncologist at The Children's Hospital at TriStar Centennial. Here she shares with us the challenges and triumphs of her work as well as the newest offering at The Children's Hospital at TriStar Centennial: the pediatric myelosuppression unit. Get to know our newest FACE of TriStar!
After 46 years working as a nurse for TriStar, Star Sellers is retiring. Here, she reflects on a rewarding career at her home away from home.
She works in one of the fastest growing specialties in medicine. Meet Dr. Sareda Nur, a hospitalist at TriStar Southern Hills Medical Center. She's our newest FACE of TriStar!
When he's not improving his patients' quality of life through his work in the operating room, Dr. Mitul Patel can be found coaching his kids' sports teams, helping out with homework and relishing the role of "dad." Meet our newest FACE of TriStar!
A business owner for more than 40 years, Nashville real estate legend Shirley Zeitlin reflects on her career as a female business owner and why the time is right to pass the baton.
She's a mom, and she also helps make other women moms with every delivery she makes. Dr. Erin Steidl, OB/GYN, is our newest FACE of TriStar!
Regina Bartlett began her nursing career in 1978. Now, nearly 40 years later, she's CEO of TriStar Hendersonville Medical Center. Get to know this dynamic woman we proudly call our newest FACE of TriStar!
This Romania-born doctor went to medical school in her home country and did her psychiatric residency in Israel. Today, Dr. Taly Drimer-Kagan serves as the Medical Director of the Senior Life Unit at TriStar Skyline Madison. Get to know our newest FACE of TriStar.
After suffering a massive heart attack, Cody Brummet had a long road to recovery, one in which he credits his medical team of doctors and nurses, as well as his loved ones, for helping him get back on his feet. Meet our newest FACE of TriStar.
Having grown up with a general surgeon father, Dr. John Boskind was naturally drawn toward the same career. Find out why this passionate surgeon is most at home in the operating room and what he offers as his top piece of medical advice.
If the upcoming holidays have you stressing out, perhaps it's time to head to Pure Sweat + Float Studio. Here's what you can expect from this top-notch Belle Meade wellness studio.
When Nancy Suppelsa needed a knee replacement, she found the perfect fit at TriStar's Southern Joint Replacement Institute.
Samantha Kirby has perspective. She's been a patient in the same boat as those she serves every day in her role at the Sarah Cannon Cancer Institute at TriStar Health. Meet our newest FACE of TriStar.
Some may consider Dr. Sheila McMorrow a superwoman. One of her jobs is a mom of three little ones, and the other is working as the Pediatric ER Medical Director at The Children's Hospital at TriStar Centennial. Get to know our newest FACE of TriStar!
Diagnosed with breast cancer at just 32 years old — and while 25 weeks pregnant — Kristin Zbozien was proactive in her treatment. Today, she — and her daughter — are healthy! Here's her brave story.
When Linda Hall experienced complications from surgery, she was left with a lengthy road to recovery. Now walking again, she credits the incredible staff at TriStar Skyline Medical Center — and her doting husband — for her tremendous progress. Read her inspiring story!
This expansive area in the heart of Nashville is undergoing a massive overhaul. Here's what's to expect from the next phase of Centennial Park's transformation.
She speaks from experience, which is why Beth Brown is such a valuable member of TriStar Centennial Medical Center's Intimate Partner Violence (IPV) Task Force. Meet the newest FACES of TriStar.
We talked to the experts at Therapy Systems to find out what the must-have summer skincare essentials are. Here are their top recommendations to ensure you have a flawless complexion!
If you're looking to get back into the workforce or are simply interested in changing jobs, make sure you heed these suggestions from Nashville recruiter Karen Scott.
She ignored the signs her body was telling her, so when Jaime Nephew learned she'd had a stroke, she was shocked. Find out more about this month's FACE of TriStar, learn about her experience and find out what she recommends in hindsight.
First-hand experience drives the work that Debra Philpot does at TriStar Skyline. Today she shares the innovative program she helped develop that's saving lives throughout the Southeast.
Centennial Park has long been a Nashville treasure, it's most popular draw being the Parthenon. With the current revitalization taking place, though, new and uncovered features are adding to the appeal.